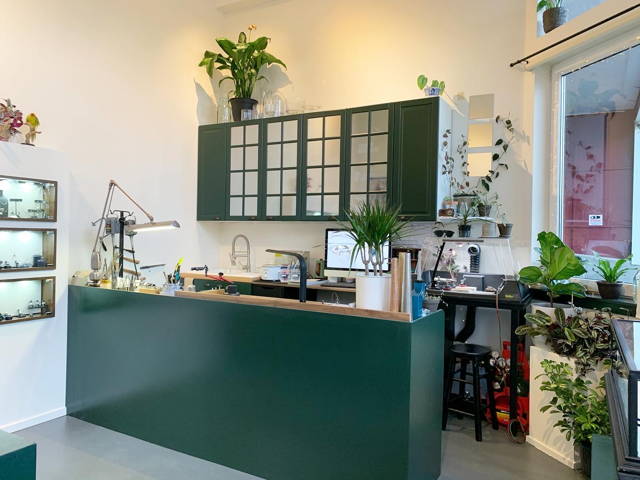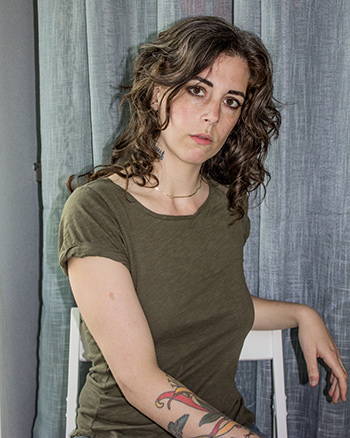 HONED is a jewelry store and production studio of Claire Kinder, shop owner and local designer. HONED closed its original location in Capitol Hill at the end of September 2020 due to the pandemic, and reopened March 13th, 2021 in a smaller, brighter location on 34th Ave in the heart of Madrona.
HONED is a cultivation & curation project by Claire Kinder Barrett. She wanted to create a space where she could bring together the work of friends and aspiring designers from across the continent, as well as opening a dialog with local Seattle designers.
Claire is a Seattle based fine jeweler specializing in wedding & engagement, modern heirlooms, and intricate forms of a distinct style she likes to call "micro architecture". She loves playing with the way various materials and planes interact with one another. Claire's dedication to quality drives her greatest passion: to create a tiny piece of art that will last generations.
Claire holds a BFA in fine jewelry from Pratt Institute she received in Spring 2008. She moved to Seattle from Brooklyn, NY in November of 2016, and opened the doors of HONED just 3 months later. Originally from Vermont, the Pacific Northwest seemed like the perfect combination of the Green Mountains she grew up in, the the city streets where she came of age.