Portfolio of Completed Works
For Daniel & Molly
•
Custom build Etruscan setting for Daniel's ~1.65ct family diamond. Hand fabricated in recycled 14k yellow gold.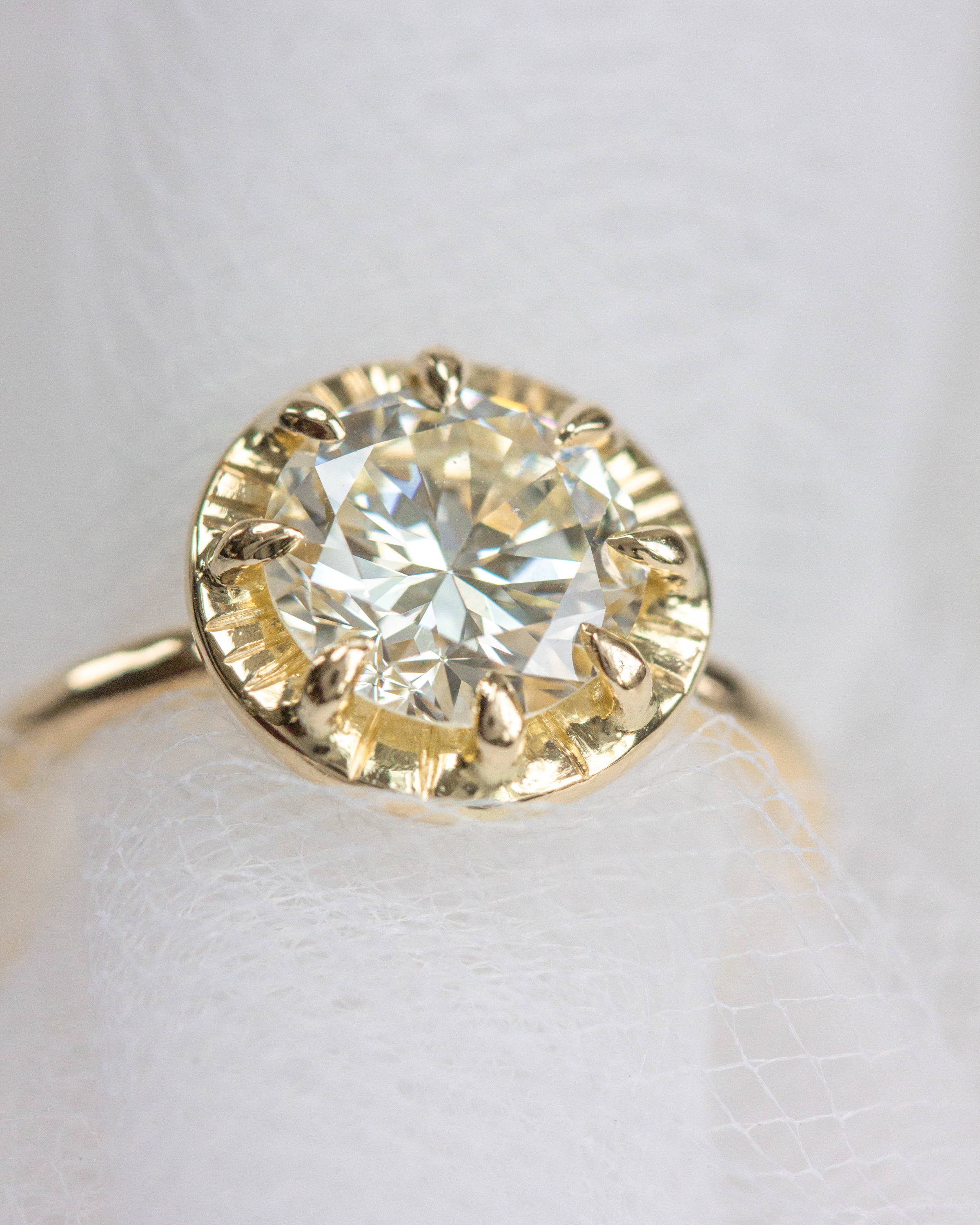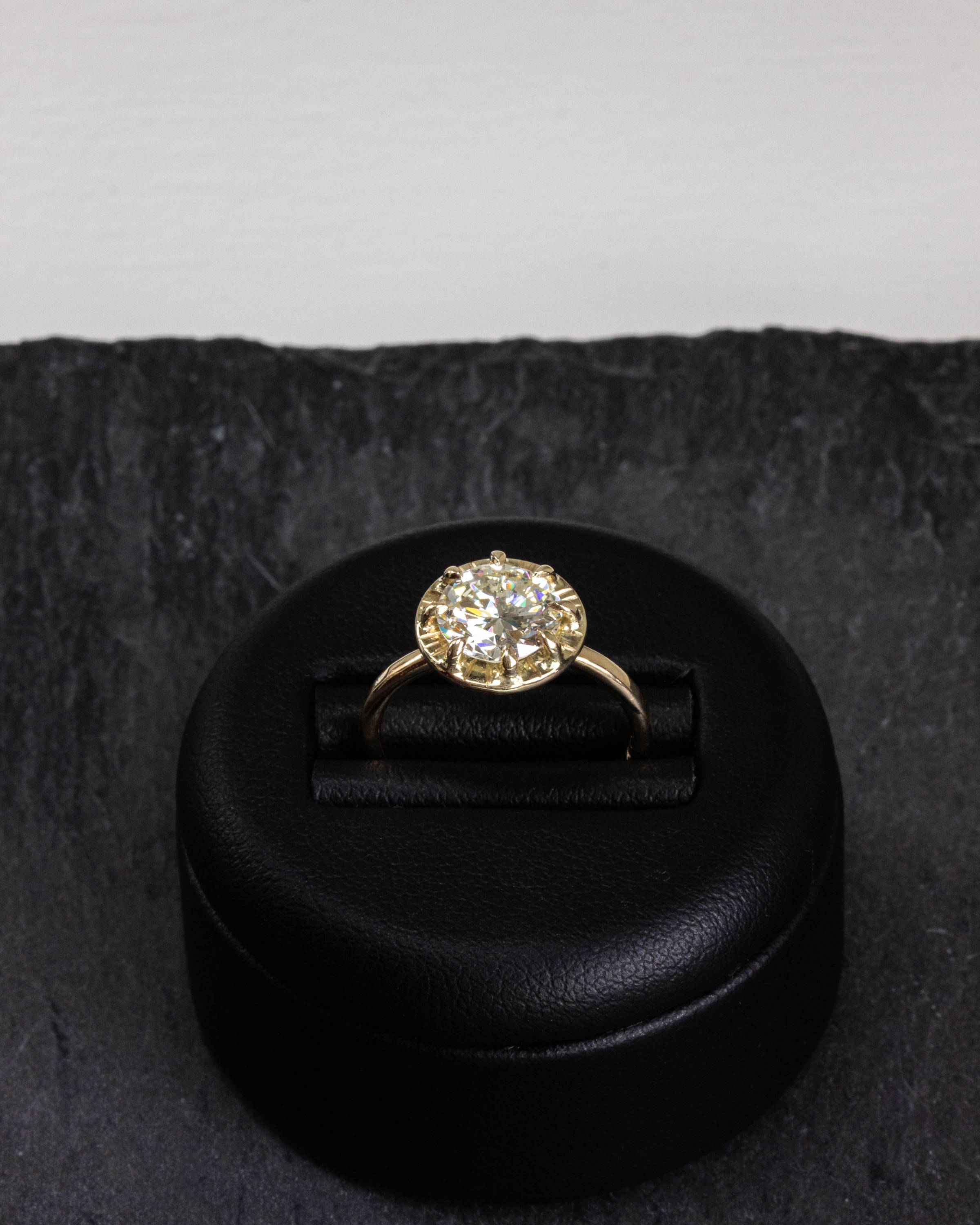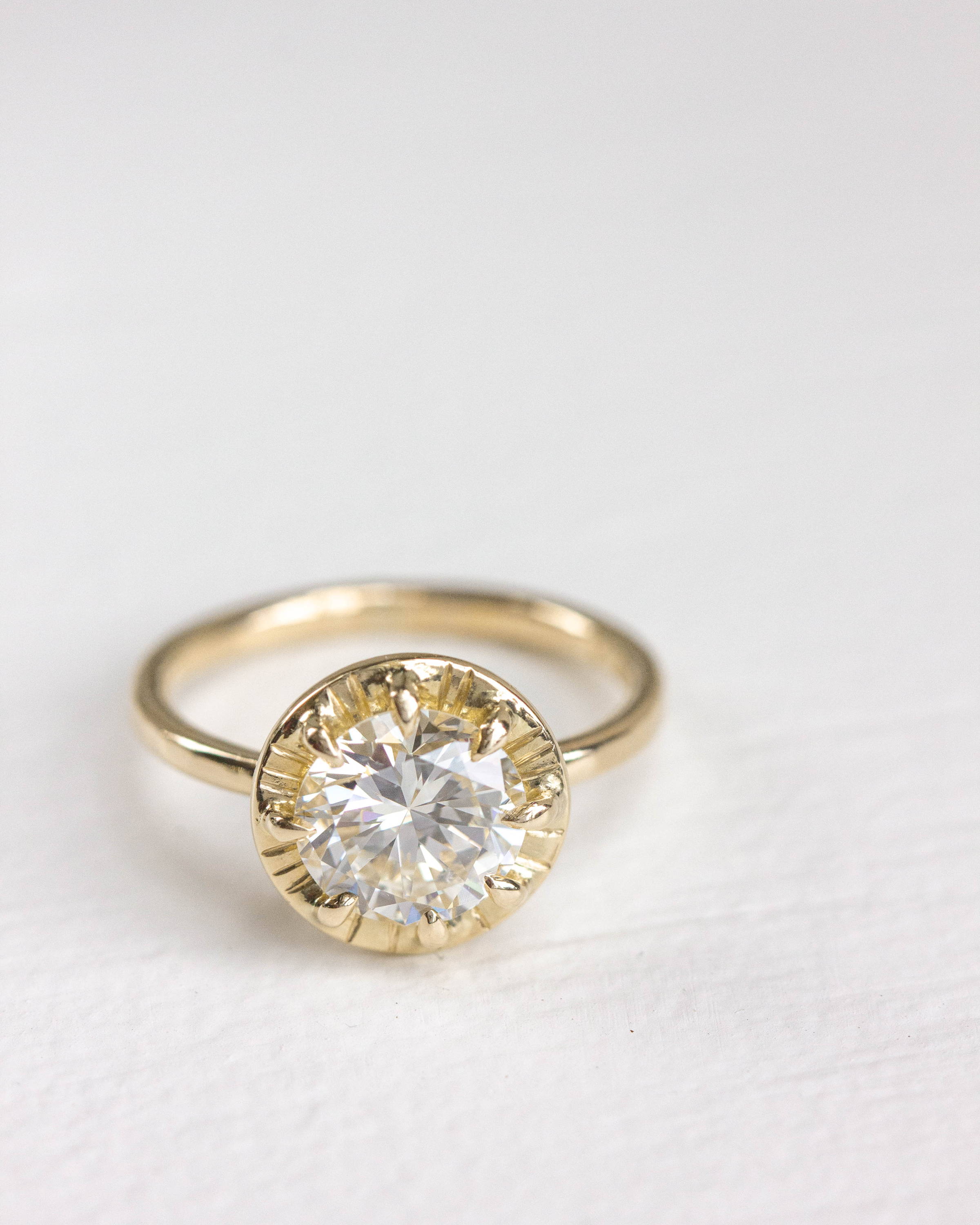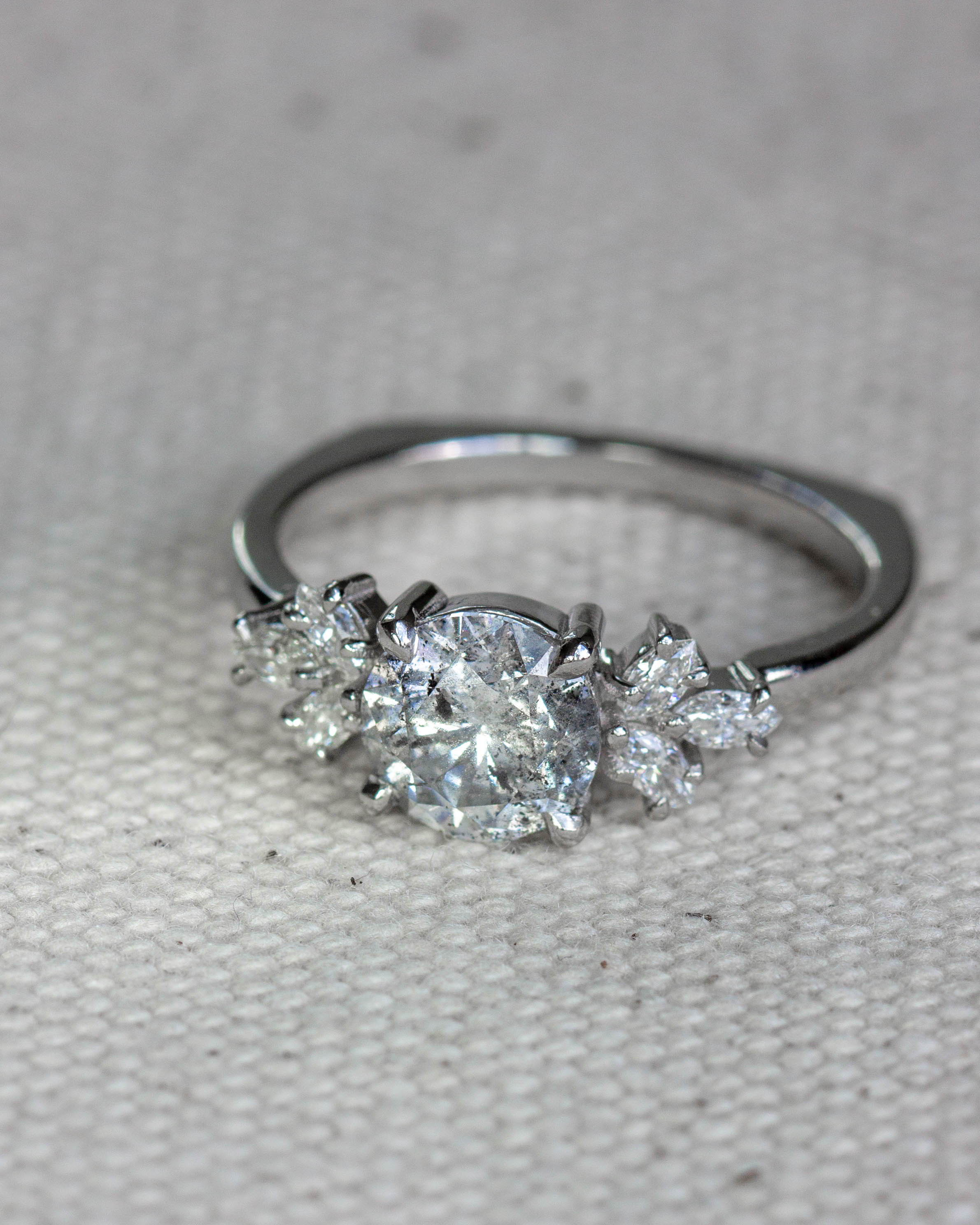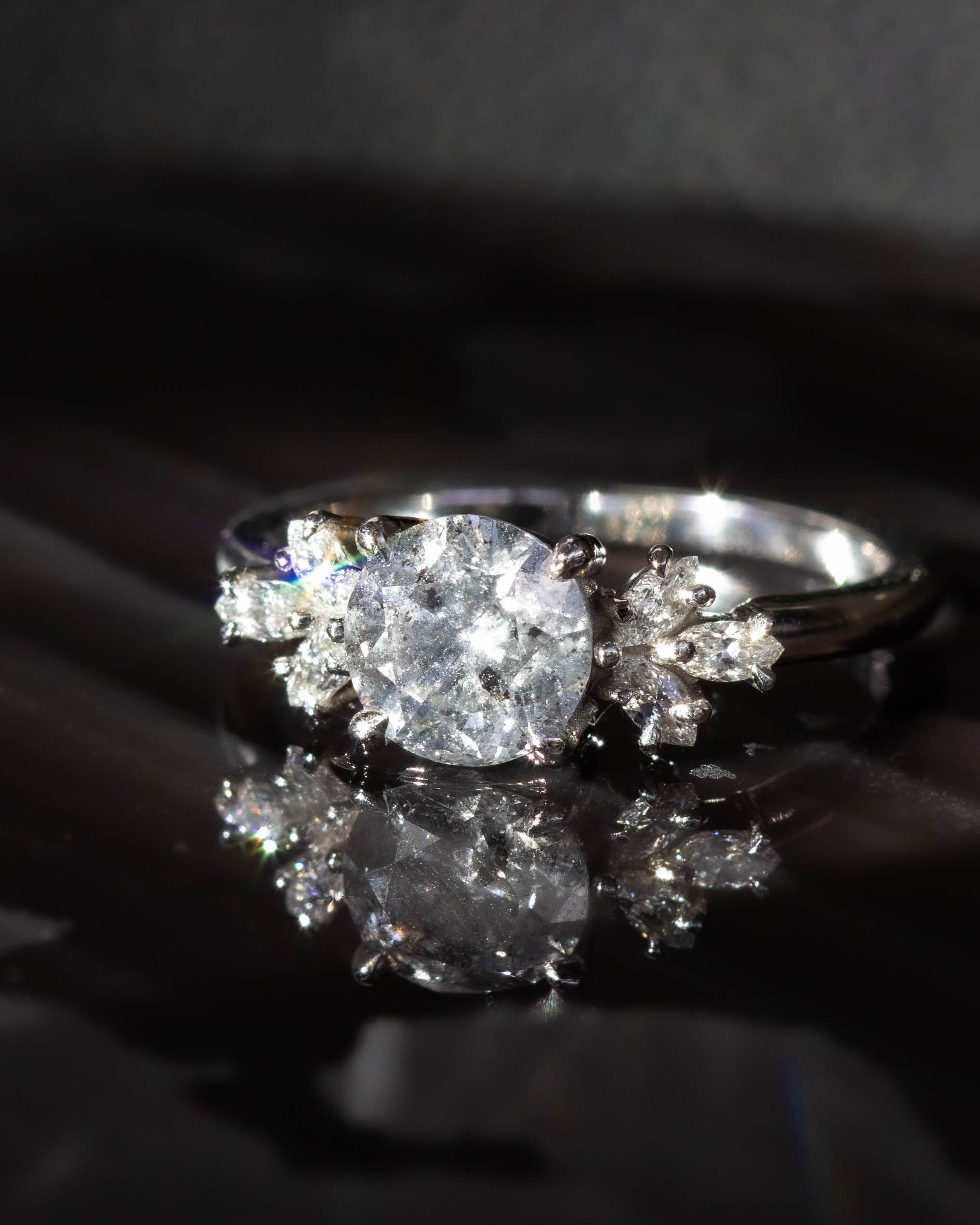 For Ryan & Lita
•
Customized version of Claire's Briar Rose Ring with less accent diamonds, a 1.24ct salt & pepper diamond, and modern Euro-band in 959 Platinum.
For Cassie
•
Custom "pirate's ring" with a Montana Sapphire slice, flanked with salt & pepper rose cut Diamonds, in 14k yellow gold.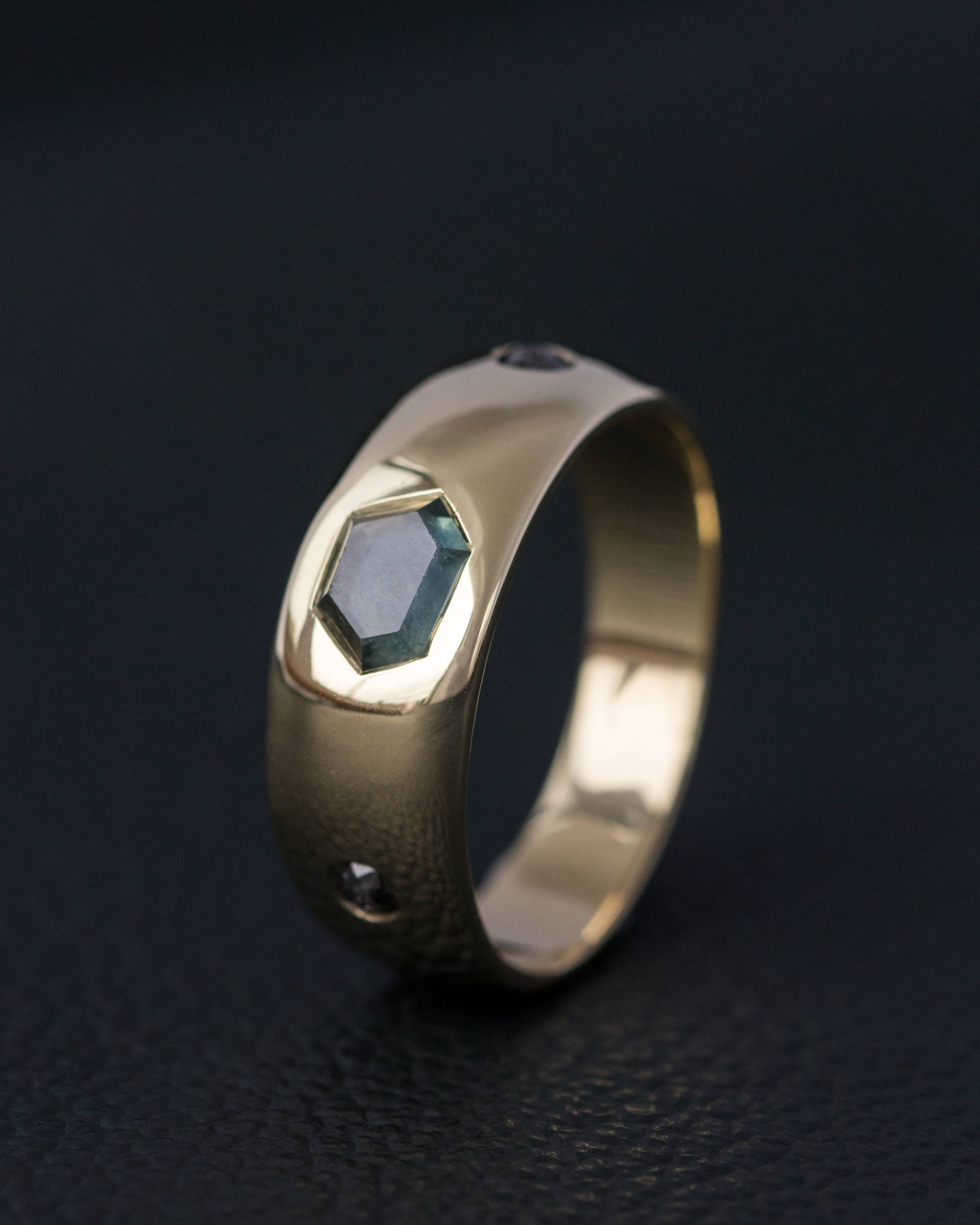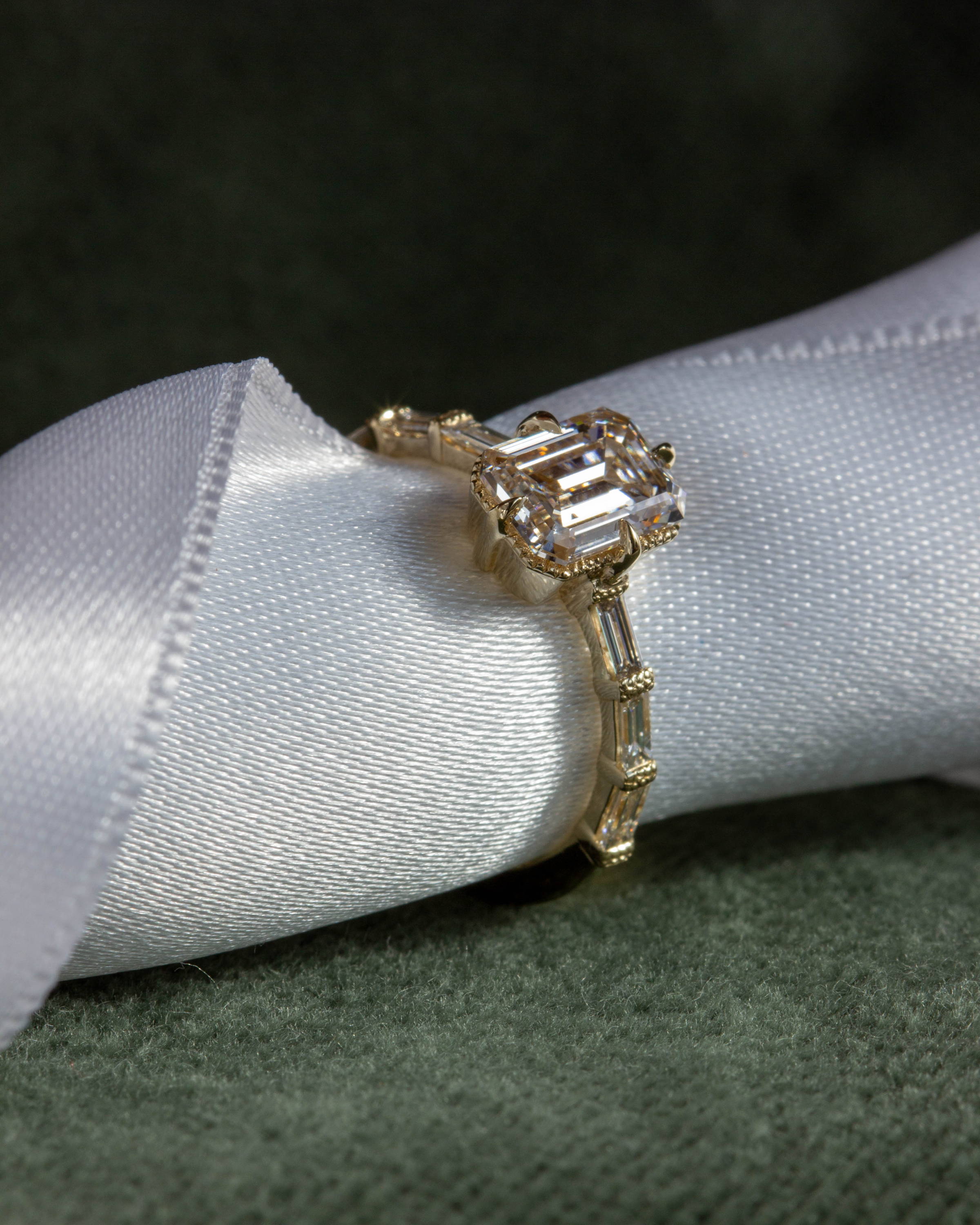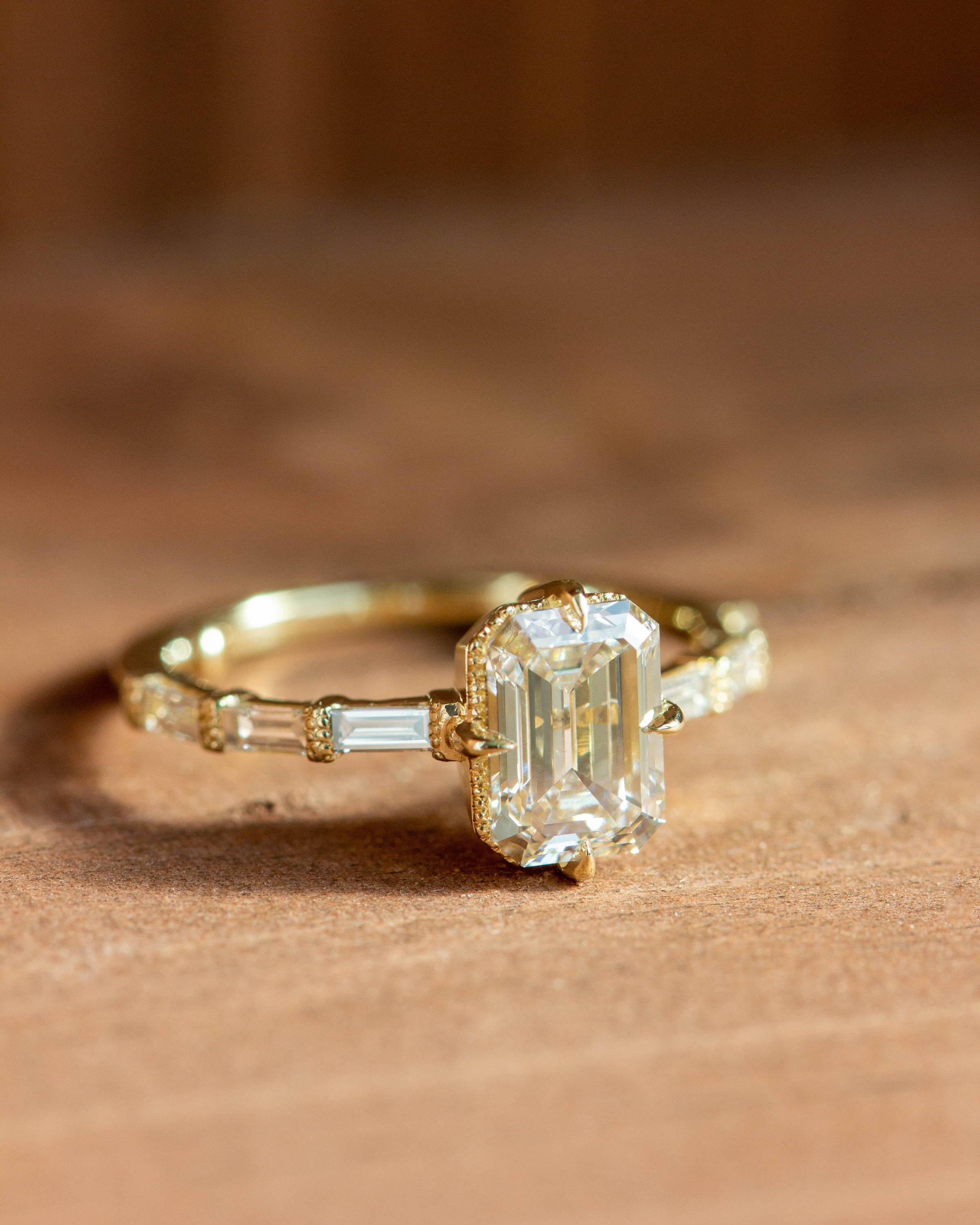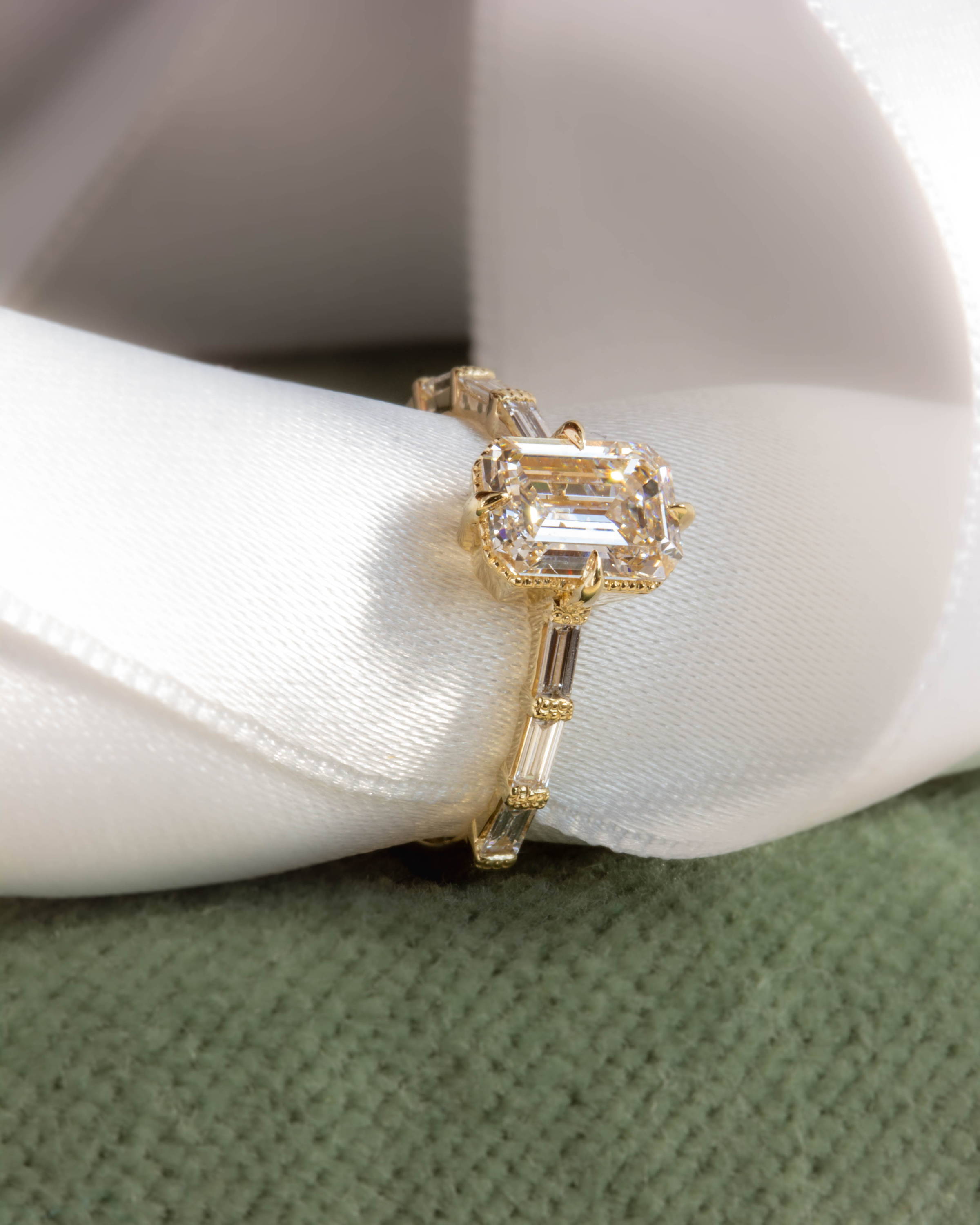 For An & Seth
•
Custom designed engagement ring in 14k yellow gold, set with lab grown diamonds: a 1.04ct emerald-cut center, and six flanking baguettes.
For Kristen & Christiano
•
Custom built Lodestar ring with super zoned cornflower blue Sapphire. Later paired with a Sapphire & Diamond eternity band.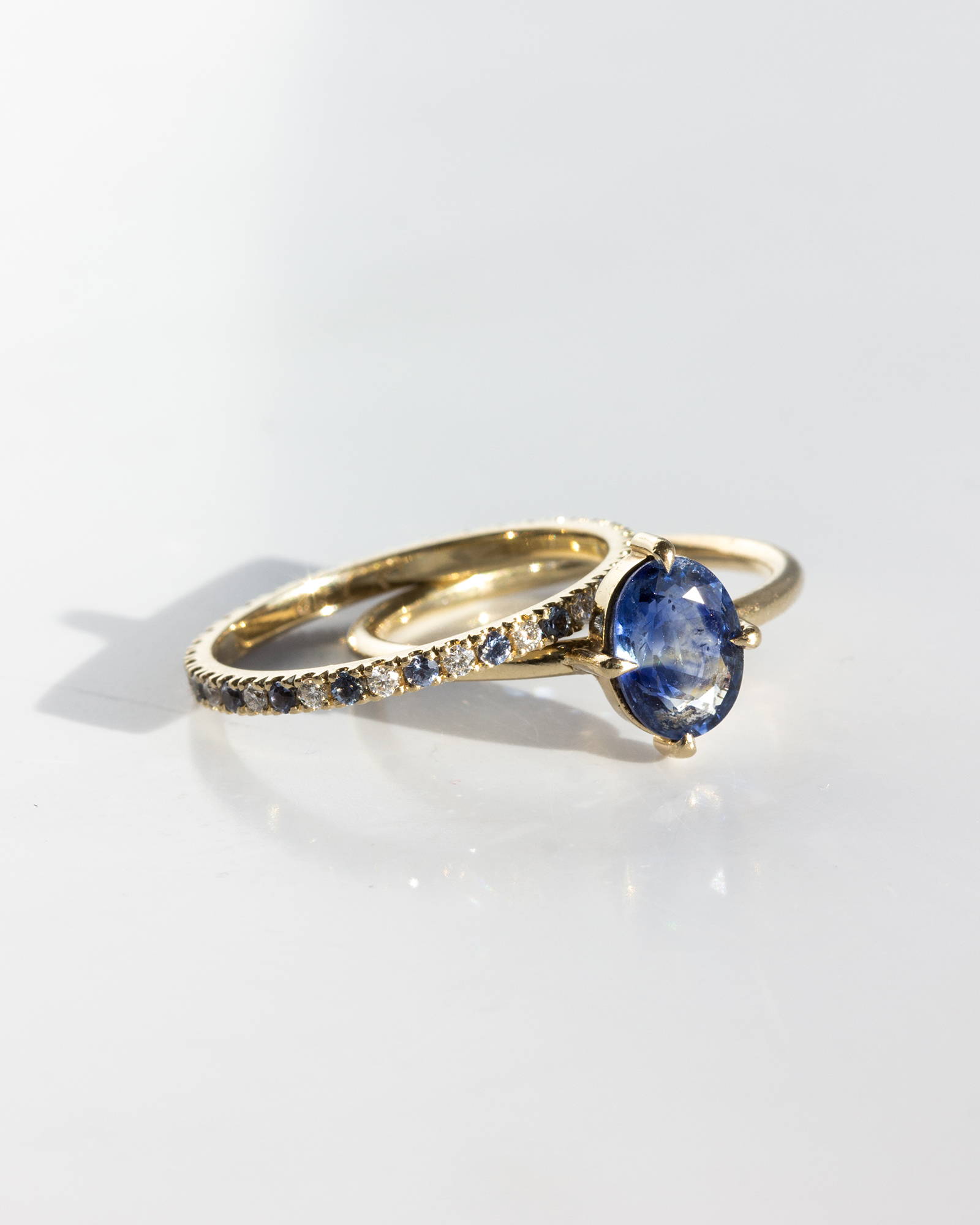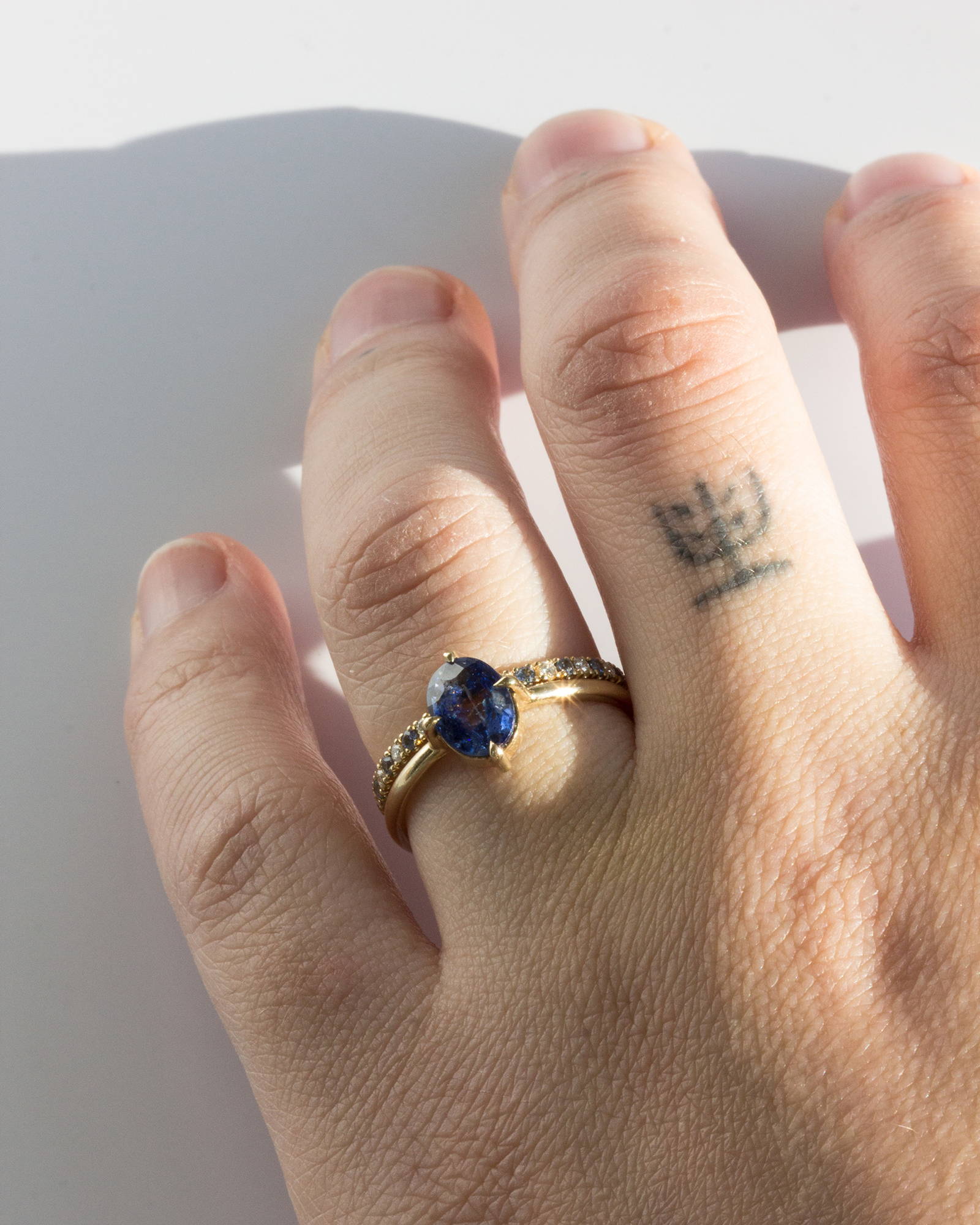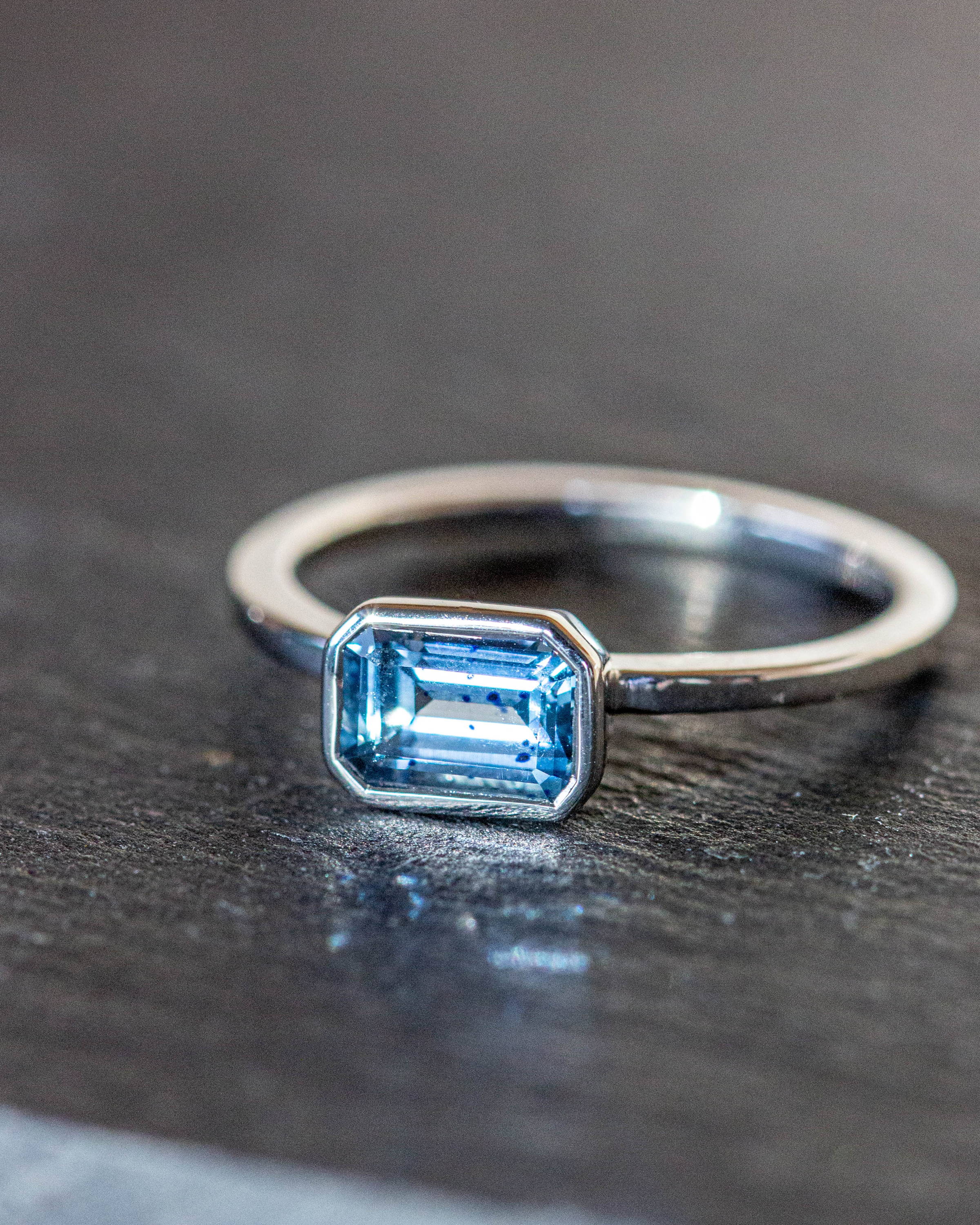 For Amelia
•
Amelia chose a beautiful "polka-dot" Sapphire from my gem library and we build a sleek modern engagement ring, fit for everyday wear in 14k white gold.
For Julian & Chelsea
•
Customized Briar Rose with larger oval center stone, modified band, and less accent stones. Made with all fluorescent diamonds that glow blue under a black light.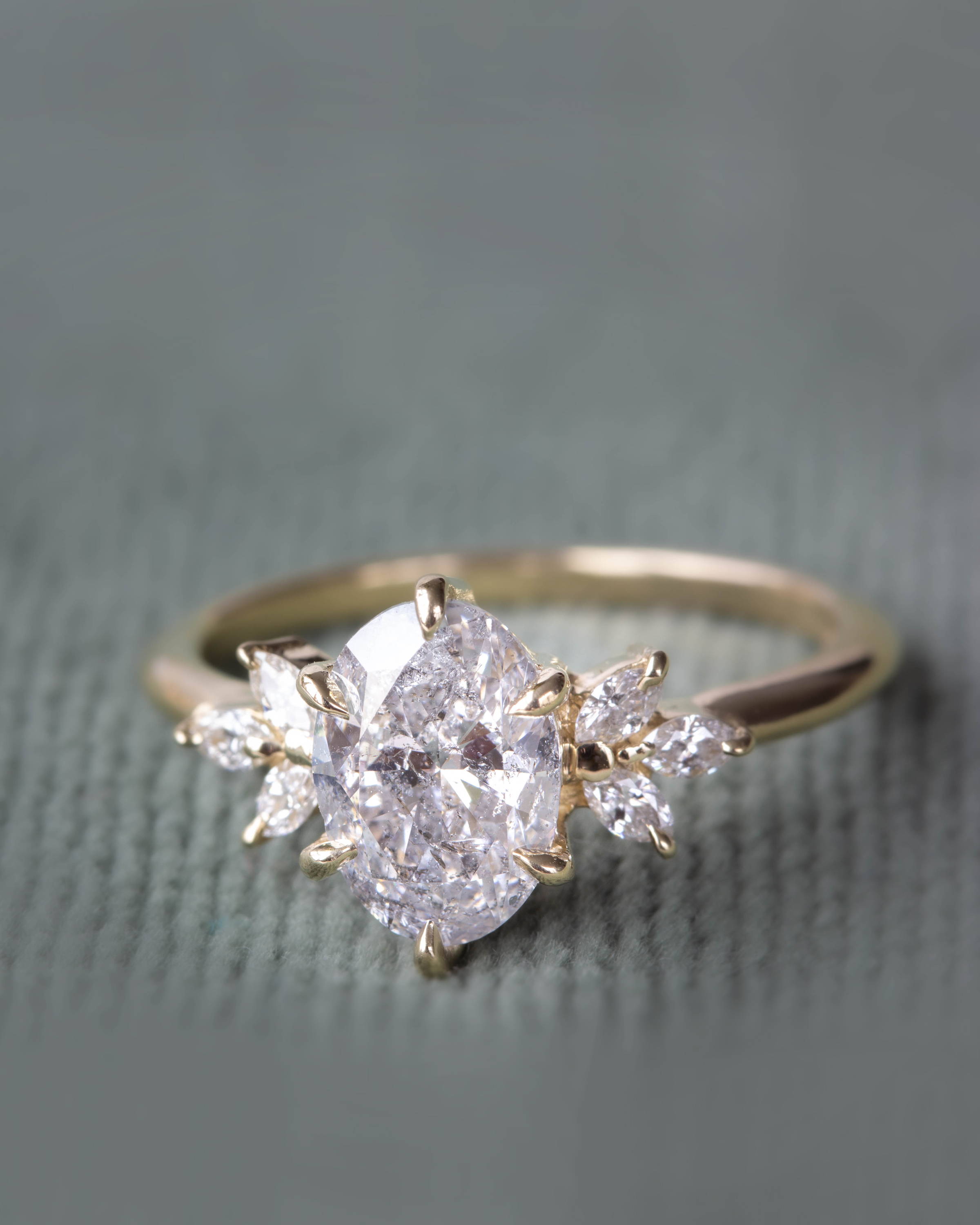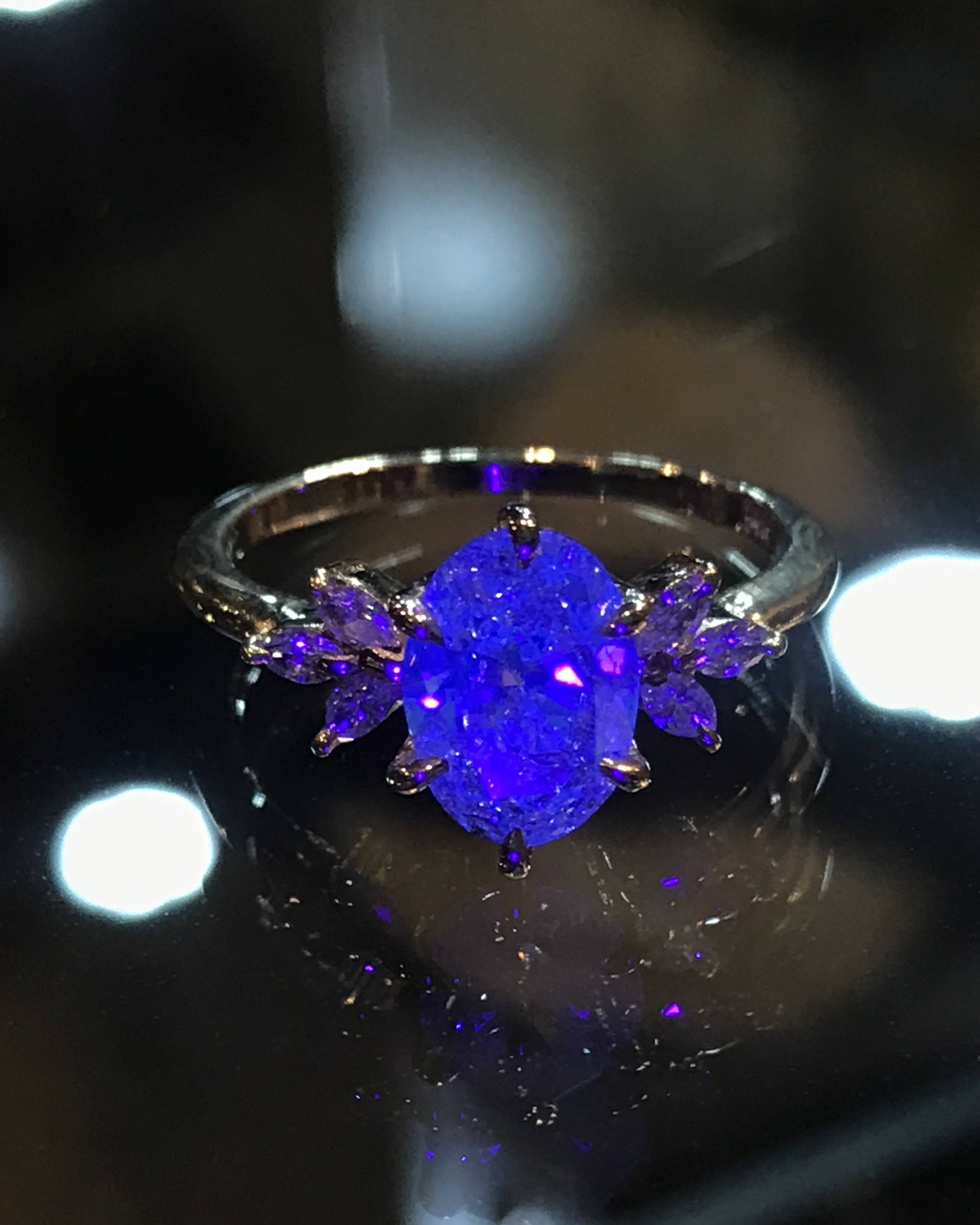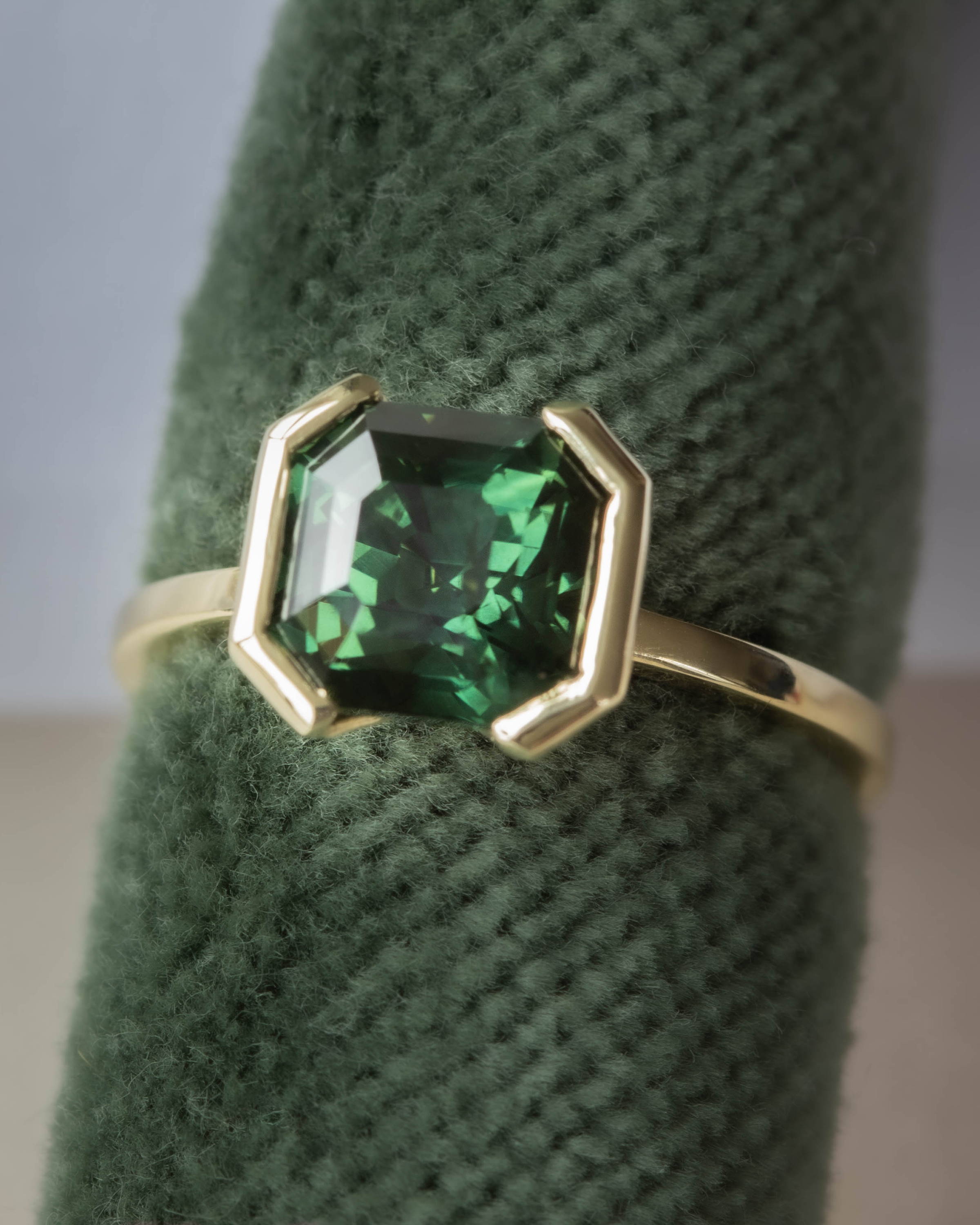 For Renee
•
Custom designed ring in 14k yellow gold, set with a, emerald-cut forest green sapphire.
For Kate & Alain
•
Custom sourced 3ct oval Sapphire in hand fabricated 14k white gold setting, flanked with two white diamonds.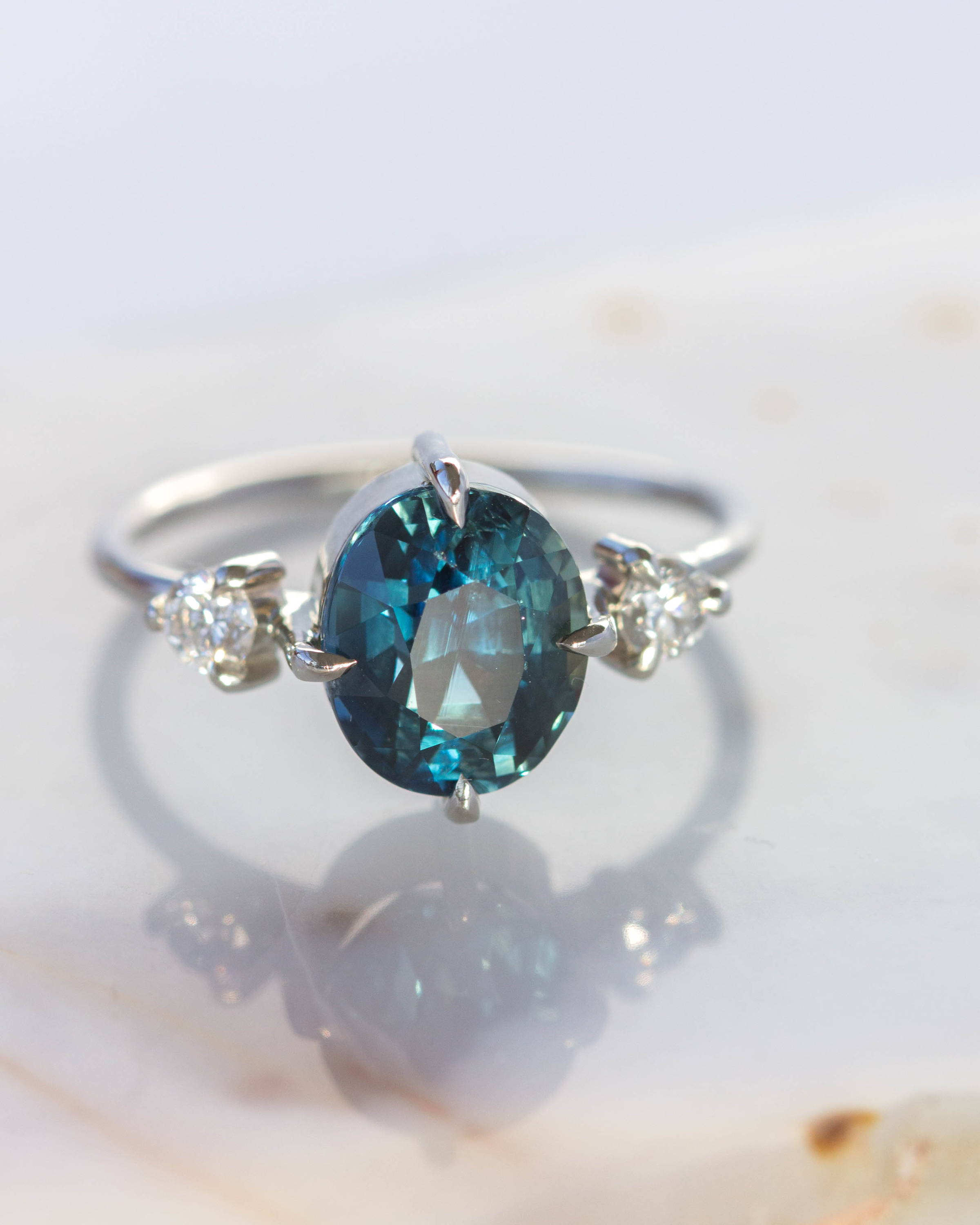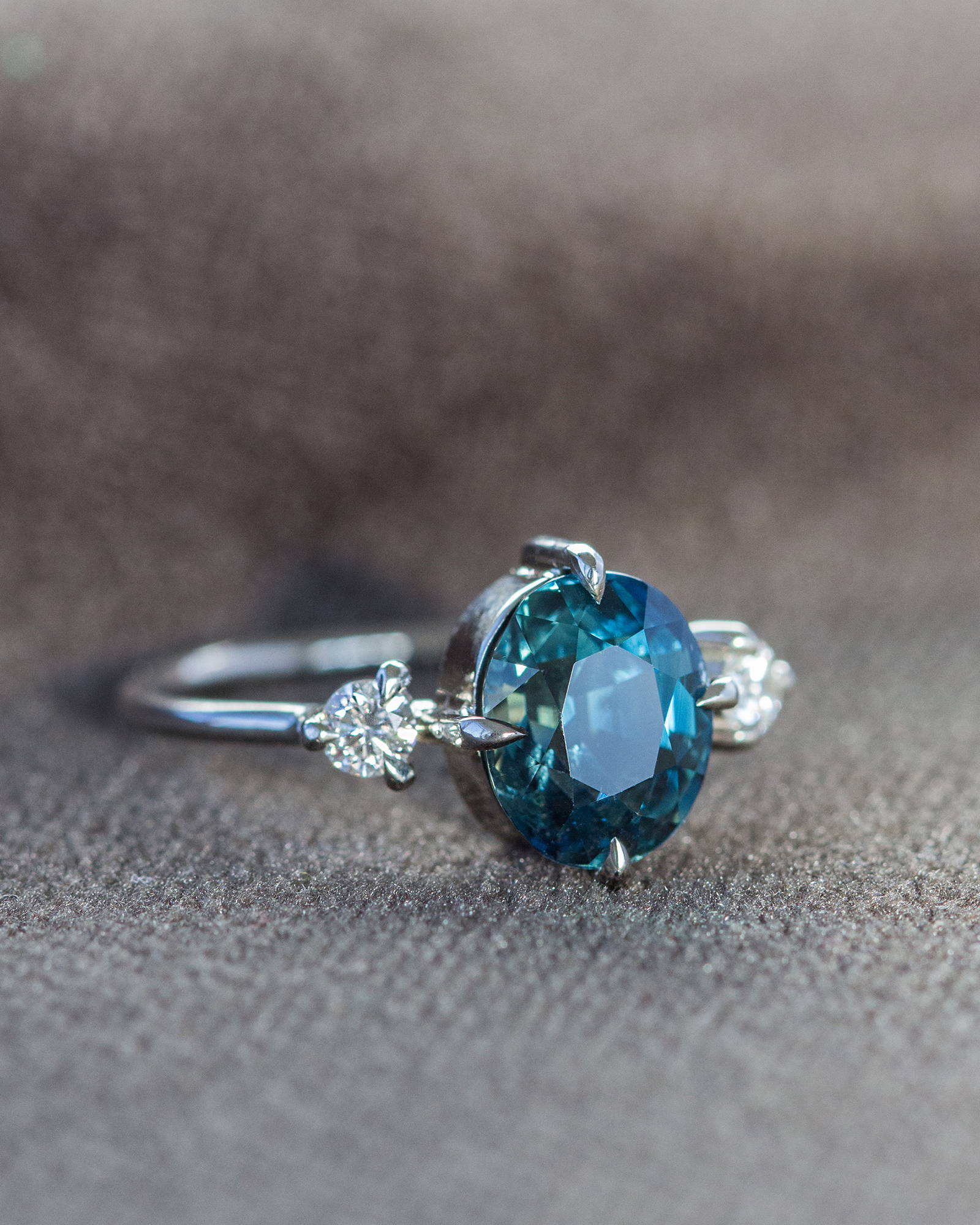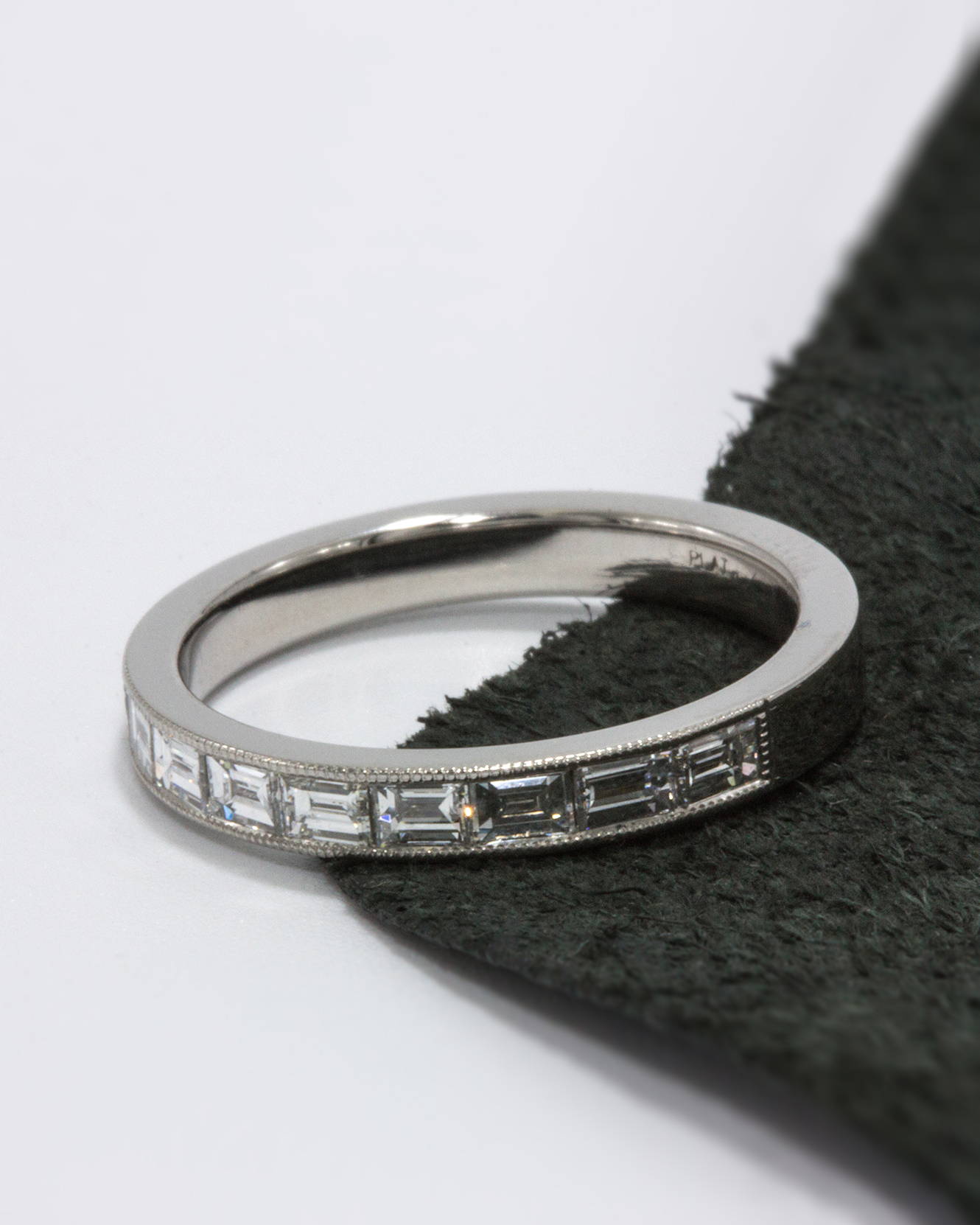 For Margot
•
Customized River of Light made with larger diamond baguettes in high-polish Platinum.
For Jon & Julia
•
Sapphire Compass Solitaire with champagne diamonds in French-cut setting on the band in 14k yellow gold.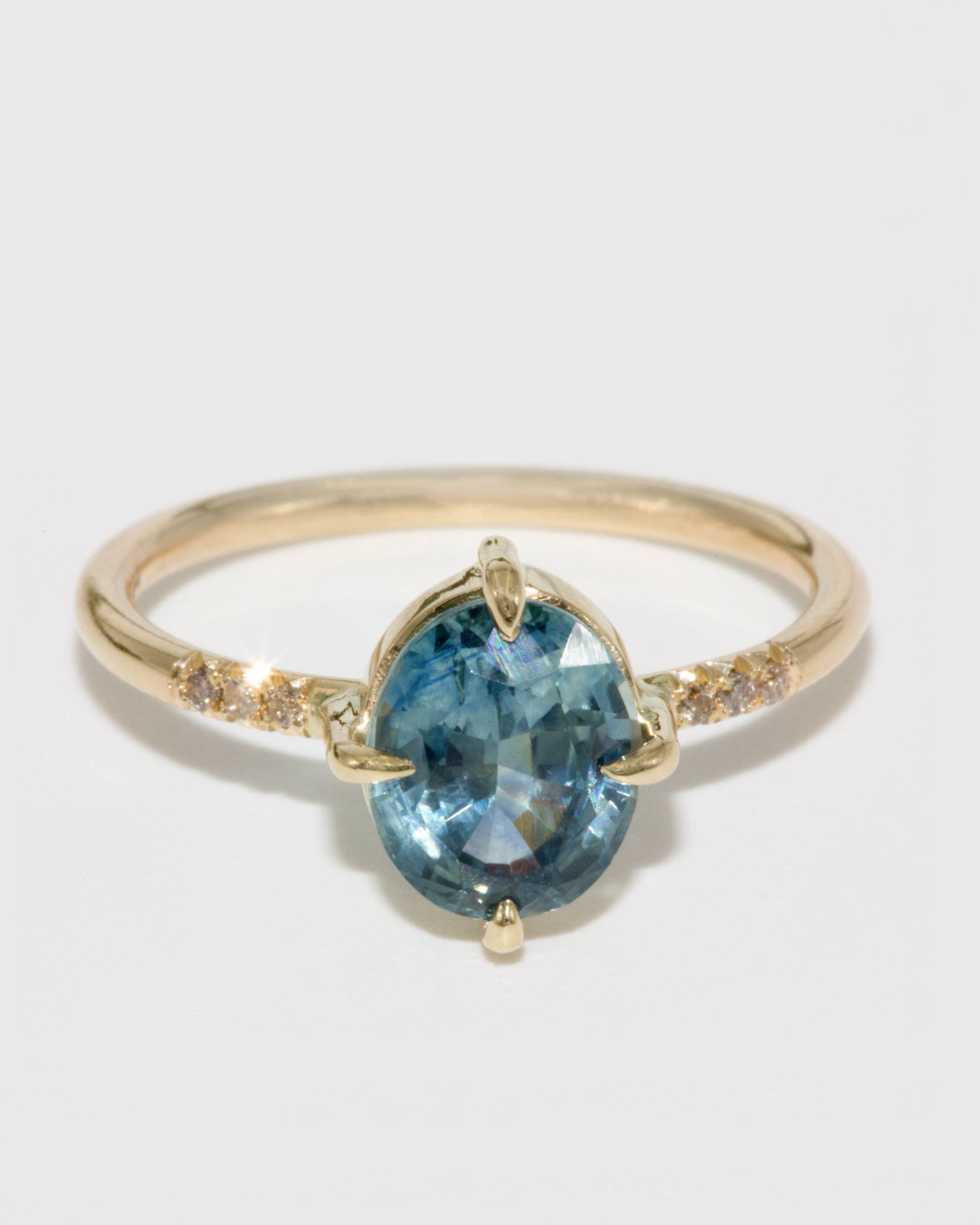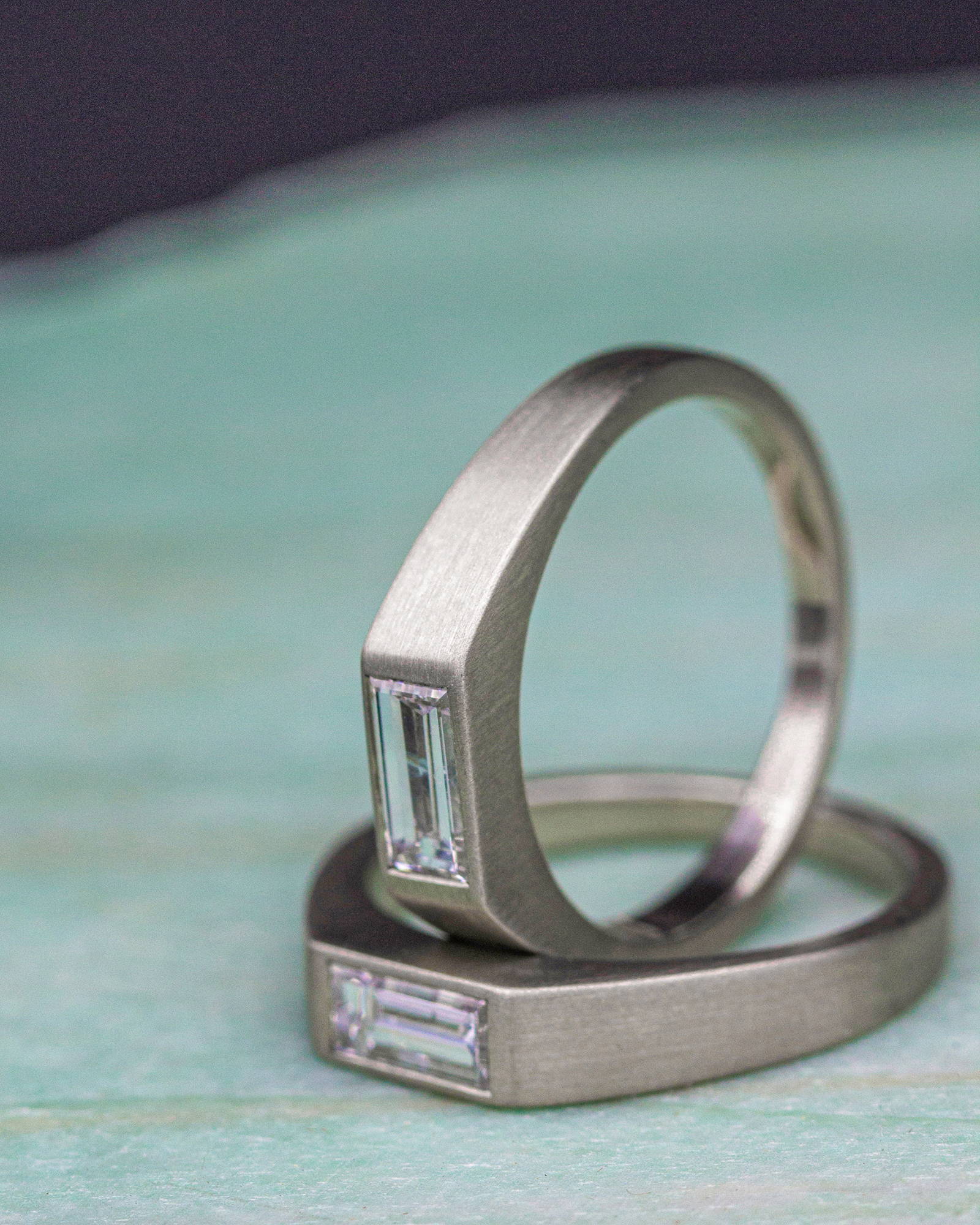 For Arthur & May
•
Minimalist diamond baguette signet rings in brushed 14k white gold. Each ring has a birthstone set inside the band under the center stone.

For Adam & Kelly
•
A minimal designed ring incorporating Adam's Grandmother's pear-shaped diamond. A small flat shoulder set with little diamonds that tapers into a super strong knife-edge band. Set with two sapphires inside to represent the meeting of these two lovers.
For Katie
•
Customized version of my Power of Three band in 14k rose gold with black diamonds. Delicate and durable.
If you have any questions or would like to receive a quote: